At Mayfair World Travel, we're not very keen on 'the fine print'.
We like to deal with you in a straight forward and honest way, and so our Terms and Conditions are very basic and laid out here for you in plain English. We hope you find them informative.
If you are unsure about anything at all please do ask and we will do our best to clarify things for you.
PAYMENTS
A deposit is required to secure your booking and the amount of the deposit is clearly stated on the Tour Information page. When we receive your payment we will provide you with a receipt and send you an invoice for the balance quoting the due date for payment (usually 8 weeks prior to the tour date)
CANCELLATIONS
If for any reason WE have to cancel the tour then we will return any monies paid to us in respect of that booking. This will be the limit of our liability.
If YOU need to cancel then usually we will be very understanding and refund all of your money. However, if your cancellation is close to the tour date, we may need to charge you a cancellation fee if we have paid out money to third parties that we ourselves can't claim back. Please tell us immediately if you think you may have to cancel.
INSURANCE
The tour charges do NOT include insurance. Insurance is your own responsibility.
FINANCIAL SECURITY – ATOL PROTECTION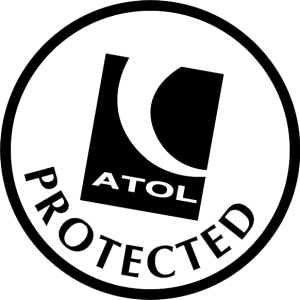 Many of the flights and flight-inclusive holidays on this website are financially protected by the ATOL scheme.
But ATOL protection does not apply to all holiday and travel services listed on this website. Please ask us to confirm what protection may apply to your booking. If you do not receive an ATOL Certificate then the booking will not be ATOL